Location
Country

United States (US)

Region:

North Carolina (NC)

City:

Greensboro

ZIP:

27407

Hostname:

Whois proxy-c2-7b3.rtp.zs.ncren.net

Reversed:

IP range:

152.26.177.0 - 152.26.177.255

ISP:

North Carolina Research and Education Network

Organization

North Carolina Research and Education Network
Language

mx

us
Time
Zone:

America/New_York

Local:

System:

N/A
WebRTC disabled
IP addresses:

United States
IP address
Hostname:

Whois proxy-c2-7b3-rtp.zs.ncren.net

Reversed:

Mail server:

ALT2.ASPMX.L.GOOGLE.COM

IP range:

152.26.177.0 - 152.26.177.255

ISP:

North Carolina Research and Education Network

Organization:

North Carolina Research and Education Network
Interactive detection
Run tests
IP address

United States
bin: 10011000 00011010 10110001 00101000
dec: 2551886120
oct: 0230 032 0261 050
hex: 98 1A B1 28

Flash

N/A

WebRTC

Java (TCP)

N/A

Java (UDP)

N/A

Java (system)

N/A
DNS
Browser

N/A

Flash

N/A

Java (request)

N/A

Java (system)

N/A
OS
Headers:

JavaScript:

N/A

Flash:

N/A

Java:

N/A
Ports
Open ports

N/A
Language
Headers:

mx us (en-US,en;q=0.8,es;q=0.6,es-MX;q=0.4,es-US;q=0.2 | N/A)

JavaScript:

N/A

Flash:

N/A

Java:

N/A
Screen
colorDepth

N/A

pixelDepth

N/A

height

N/A

width

N/A

availHeight

N/A

availWidth

N/A

top

N/A

left

N/A

availTop

N/A

availLeft

N/A

window size

N/A
HTTP headers
HTTP_ACCEPT

text/html,application/xhtml+xml,application/xml;q=0.9,image/webp,*/*;q=0.8

HTTP_ACCEPT_ENCODING

gzip

HTTP_ACCEPT_LANGUAGE

en-US,en;q=0.8,es;q=0.6,es-MX;q=0.4,es-US;q=0.2

HTTP_COOKIE

__cfduid=d1706add355cf107b6c383fdb484dd7d31459282624; _sm_au=aaaaaaaaaaaaaaaaaaaa;

HTTP_DNT

1

HTTP_HOST

bannerbombproxy.github.io

HTTP_HTTPS

ON

HTTP_REFERER

HTTP_UPGRADE_INSECURE_REQUESTS

1

HTTP_USER_AGENT

Mozilla/5.0 (X11; CrOS x86_64 7834.60.0) AppleWebKit/537.36 (KHTML, like Gecko) Chrome/49.0.2623.95 Safari/537.36

HTTP_X_FORWARDED_FOR

QUERY_STRING

REMOTE_ADDR

REQUEST_METHOD

GET

REQUEST_URI

/

SERVER_PROTOCOL

HTTP/1.1
Scripts
JavaScript

disabled

Flash

disabled

Java

disabled

ActiveX

disabled

WebRTC

disabled

VBScript

disabled

AdBlock

disabled
Location
Country:




Continent:

North America

Region:

North Carolina (NC)

City:

Greensboro

ZIP:

27407

Latitude:

36.0074

Longitude:

-79.8732

Map:
Time
Zone:

America/New_York

Local:

System:

N/A

UTC:

Thu Mar 31 2016 02:29:59 UTC

GMT:

Thu Mar 31 2016 02:29:59 GMT

DST:

Yes

Sunrise:

07:07:34

Sunset:

19:39:56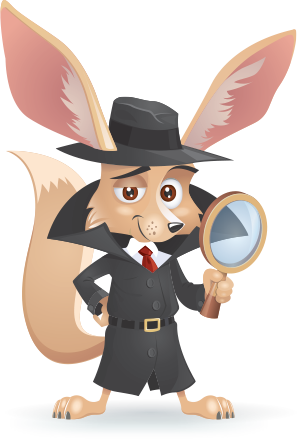 Who are you, BannerBomb?
BannerBombProxy.github.io is a service aimed at verifying the information your computer sends to the web.
It is perfect for checking proxy or socks servers, providing information about your VPN server and scanning black lists for your IP address. The service shows whether your computer enables Flash and Java, as well as its language and system settings, OS and web-browser, define the DNS etc.
The main and the most powerful side of our service is the interactive checking by Java, Flash and WebRTC, allowing to detect the actual system settings and its weaknesses, which can be used by third-party resources to find out the information about your computer.
For your convenience, we have set up two versions of our website: light and extended (for displaying additional information).